ORGANISATION

Di Mezzo will support you at every step in organising and planning your event: seminars, corporate events, general meetings, conferences, virtual events, product launches, creative workshops, team building exercises, kick-off meetings, evening events, after work parties, etc.
Our events are environmentally friendly: zero waste for us and our suppliers, local and french channel, lower your carbon foot print and save time with the help of live visio-conferencing and webinars or on replay.

A production manager will be appointed to assist you, from defining your requirements to realising your event. We use specialist service providers based on the desired expertise to offer you customised and turnkey solutions, face-to-face, virtual or mixed.

Our sites are fully equipped for meetings and presentations: video projectors, interactive screens, cue system, audio equipment, secure WiFi, flip charts, office supplies including pens, paper, markers, water. Other specialist equipment can be provided on request: cameras, computers, audio rostrum, live visio-conference and rebroadcast, etc.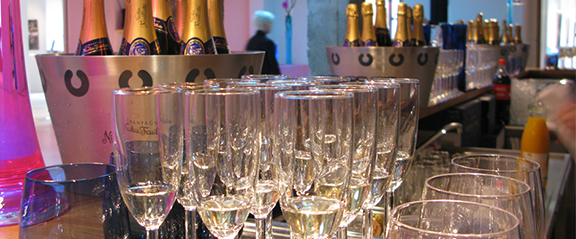 DINING

Di Mezzo offers a range of dining options from caterers carefully chosen for their production methods and expertise. In addition to meals (lunch, dinner, seated meals or cocktail parties, picnics or tray meals), we also offer culinary activities for events or team building exercises.
Snacks (breakfast, sweet and savoury snacks) are prepared by us with selected bakers and caterers from the area.
Drinks: wines and champagnes are selected by our sommelier or caterers to perfectly complement our dishes.

In accordance with our environmental values, the tableware and reception materials that we provide are not disposable.Our suppliers, selected for the quality of their seasonal or organic produce, are located within a close radius in order to reduce our carbon footprint.

In response to your expectations, we are able to offer you special menus in accordance with any food allergies, cultural reasons or personal choices you may have. We also offer you the possibility of working with any caterers you may care to select.

ENTERTAINMENT

Di Mezzo can advise you based on the nature of your event. We work with specialist external service providers to meet your requirements and objectives: communications, events, training, coaching and management consulting agencies.

We can provide you with themed entertainment: arts, cinema, culinary workshops, theatre, concerts, local guided tours, etc.