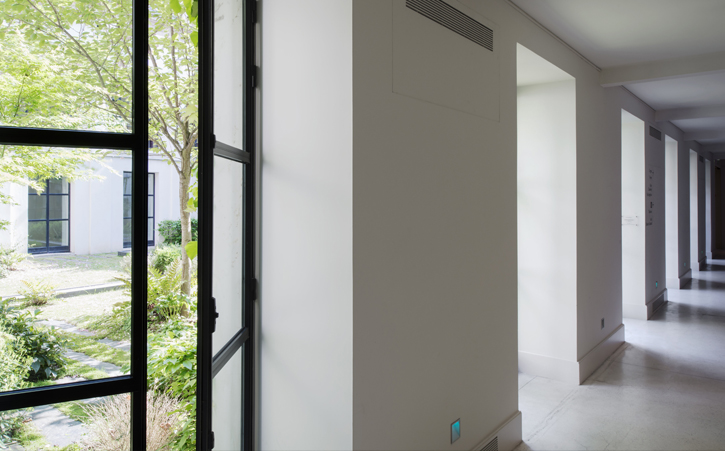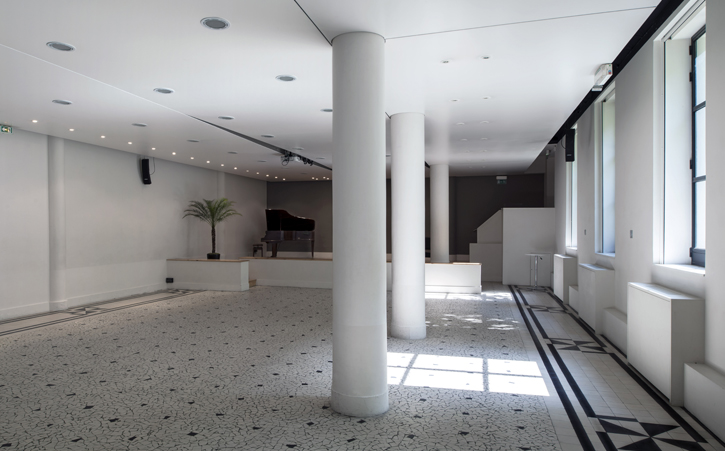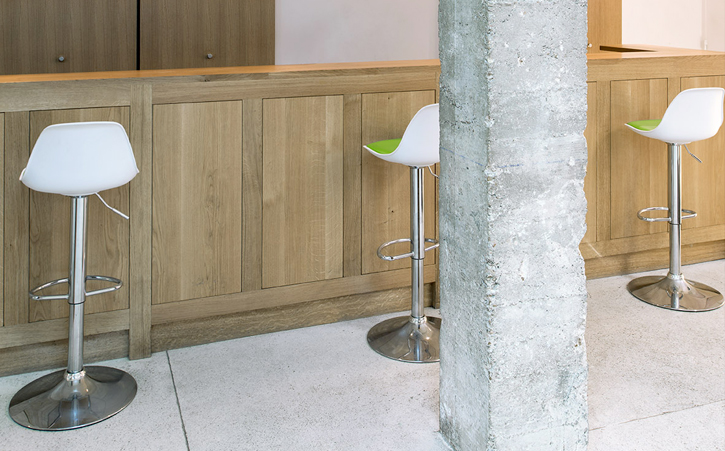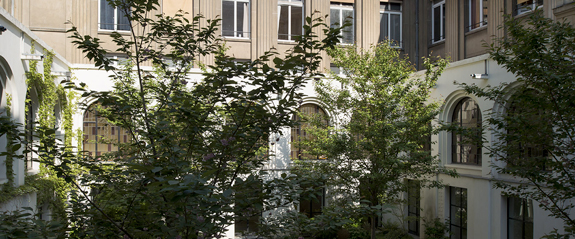 The site

Part of the Couvent des Dominicains de l'Annonciation, the Open Cloister is a special and uncommon meeting place; designed as a breathing space, a pause offered to businesses and visitors going about their city lives.

It blends modernity and tradition while respecting the original cloister with its square garden, its adjoining church and ambulatory connecting the chambers.

Its very contemporary, purist lines create an ideal space for hosting professional and occasionally cultural events, which bring this exceptional site to life.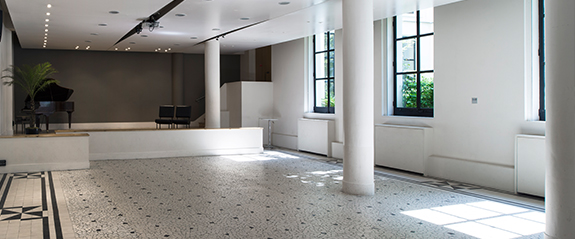 Rooms
Covering an area of 500 m
2
, the Open Cloister can play host to meetings of 5 to 150 people. It combines three separate areas, accessed via an ambulatory gallery overlooking the garden: a conference room, two meeting rooms with communicating doors and an area known as the Foyer, for cocktails or work sessions.
The Albert Le Grand conference room and the Foyer food service area make an ideal pairing for mixing business time with relaxation. The Foyer has a bar area which may also be converted into a meeting room for small groups.
The rooms have all the equipment necessary for hosting businesses: WiFi, video projection, live visio-conference and rebroadcast, audio equipment (other technical equipment available on request).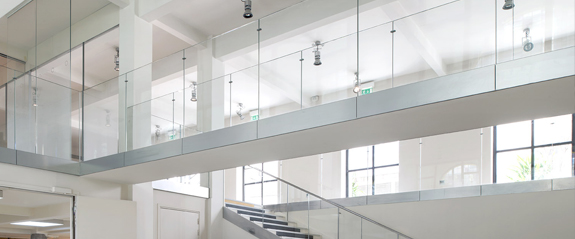 Architecture

In keeping with the Couvent des Dominicains building dating back to the XIXth Century and reworked in 2008 by the architects Jean-Marie Duthilleul and Benoit Ferré, the Open Cloister stands in elegant harmony with the old building, with its Art Deco style.

The cloister's architecture and interior have been designed to create a light, open space. The high-ceilinged atrium and large windows that look out onto the garden - the central area of the cloister - make for an even lighter, more tranquil ambience.
The contrast between the understated simplicity of the architecture and the almost dishevelled nature of the English garden provoke tranquillity and invite contemplation.